As promised heres my little backyard banger.
Trannys cut and cleared:
Framed: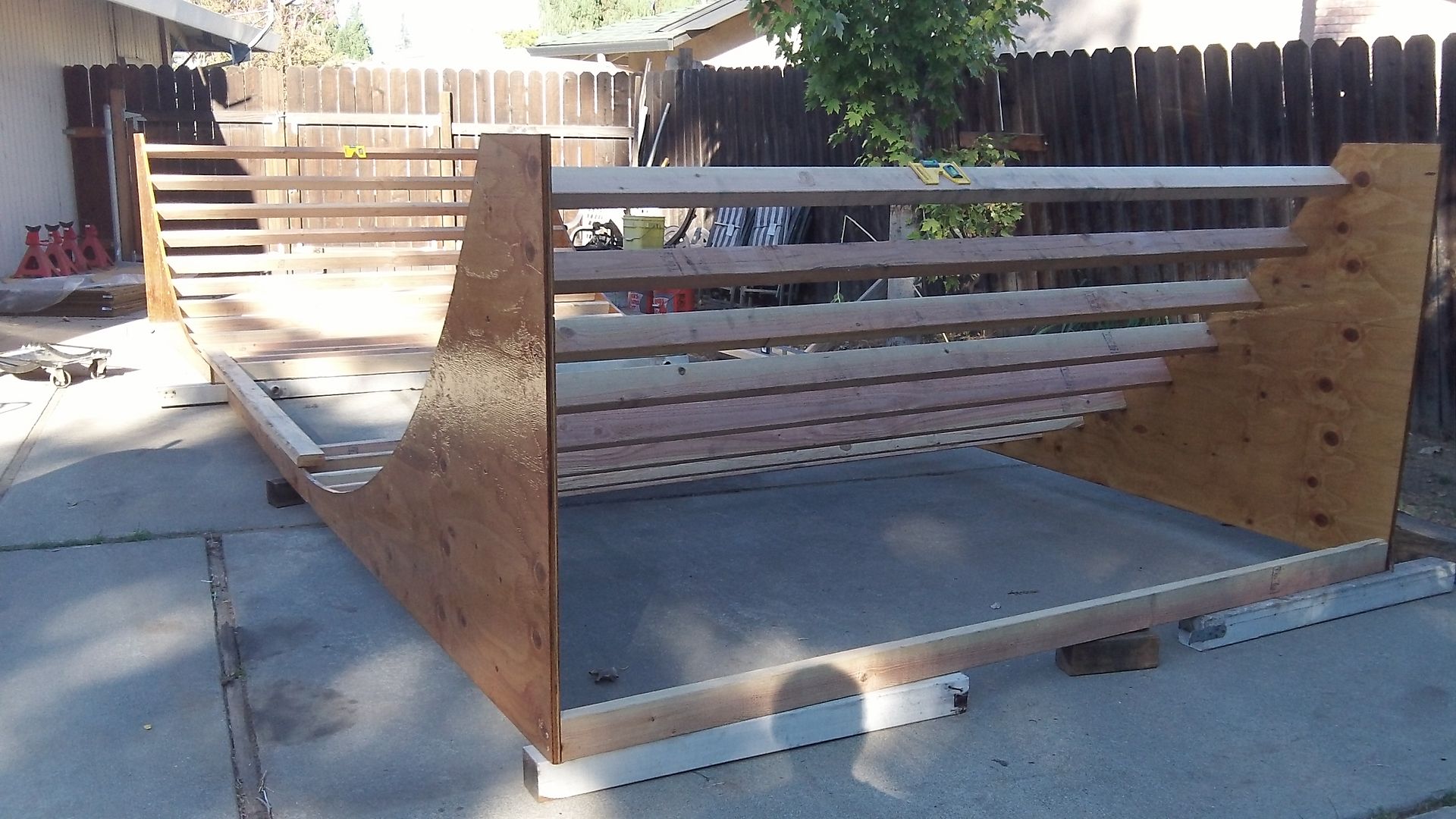 First layers of 1/2":
Break time since my helper was tired.
Breaks over! Back to work!
The varathane had dried enough to start tossing the masonite on.
Final surfacing: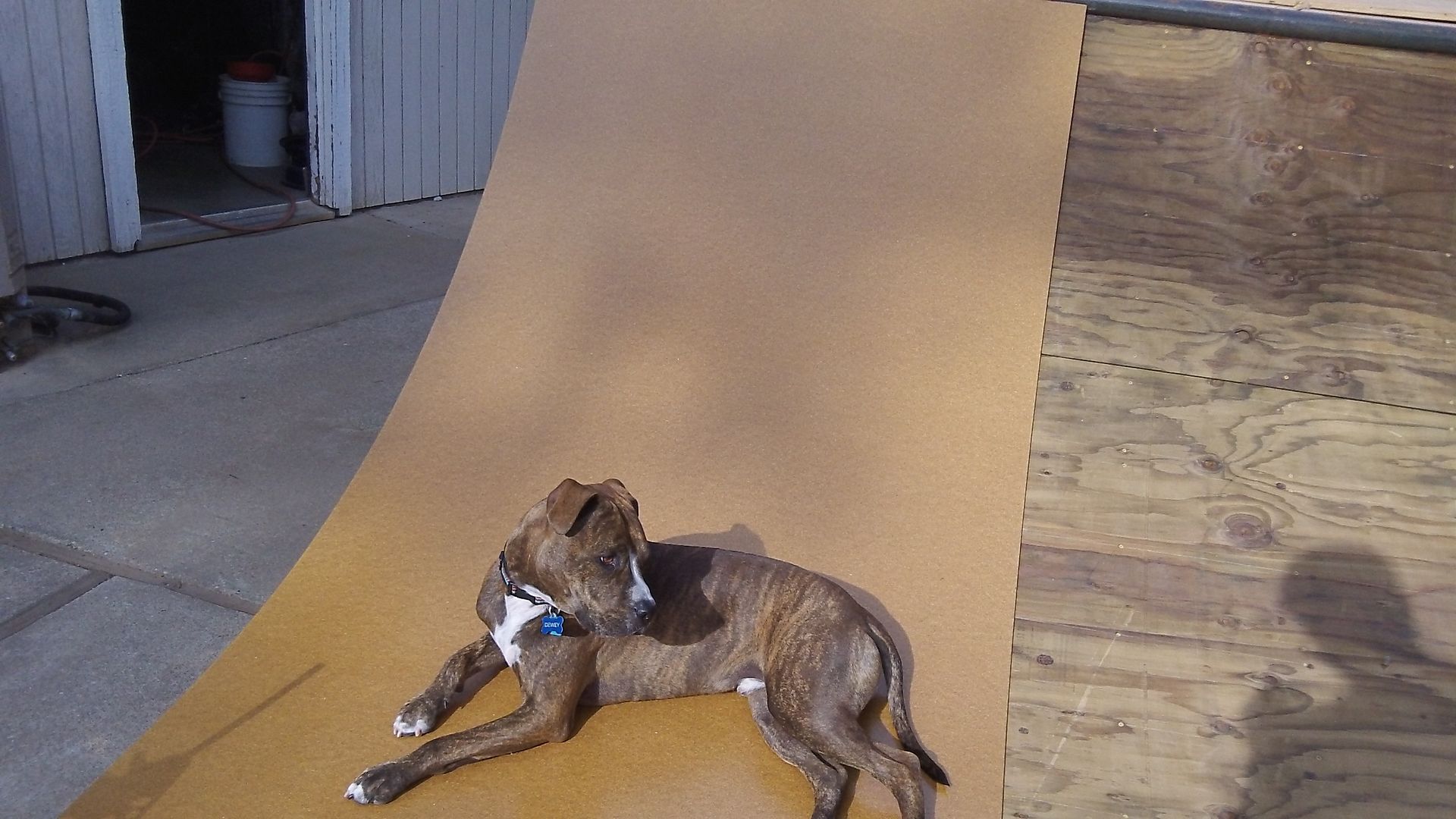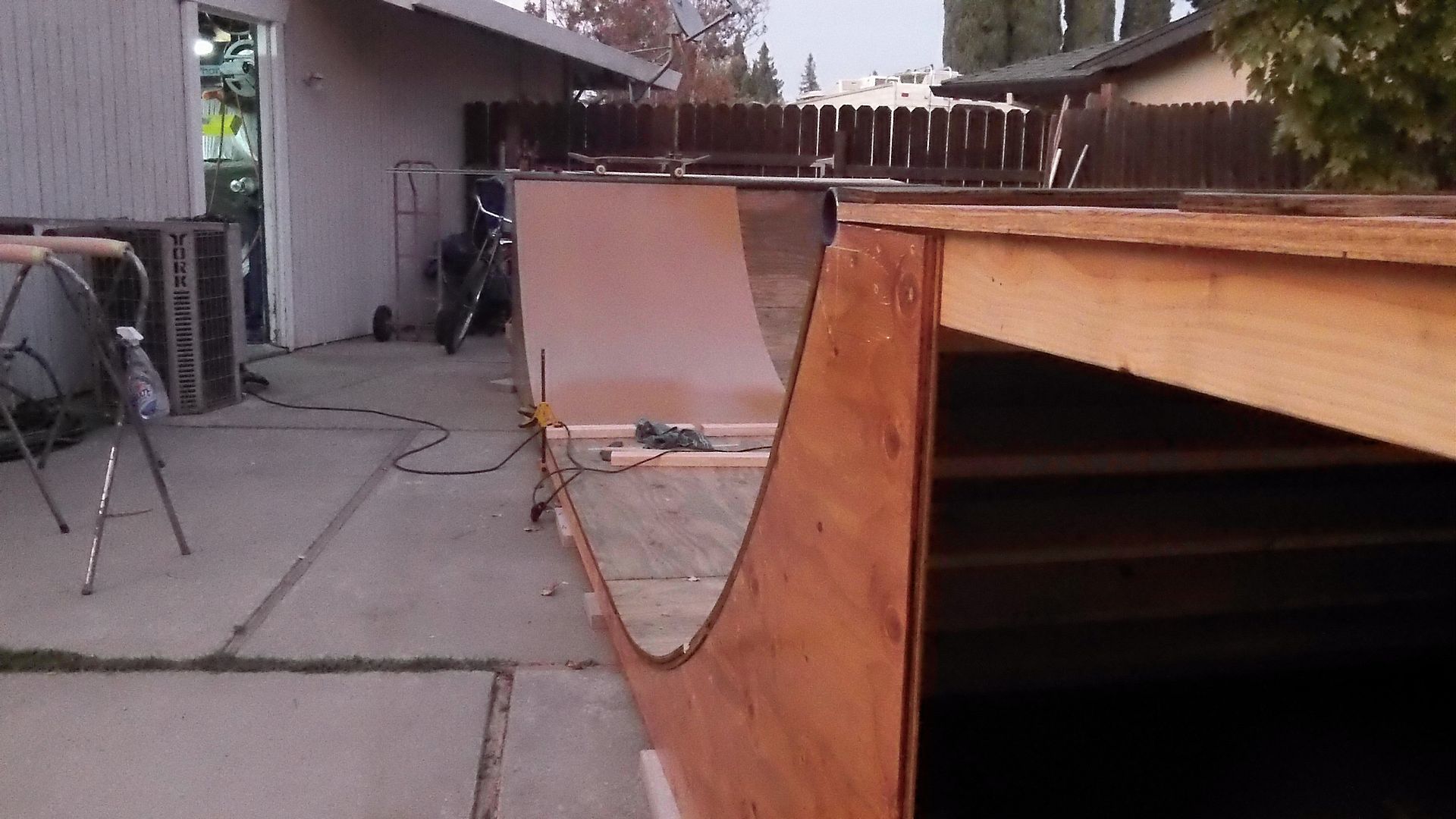 Its fast and fun(although it sucks for grinds since it's only 8' wide).