I rode my first OZ backyard pool in 1977 and probably rode me last for quite a while last weekend (moving to London - ten minutes from Cantelowes). Like most of our pools it was nasty and tight, way below the US standard, but we made the best of it. (all photos by Tony Jones who also found and drained it while too injured to skate himself. Legend!)
prior to free hygiene and drowning hazard reduction by a group of concerned citizen skaters.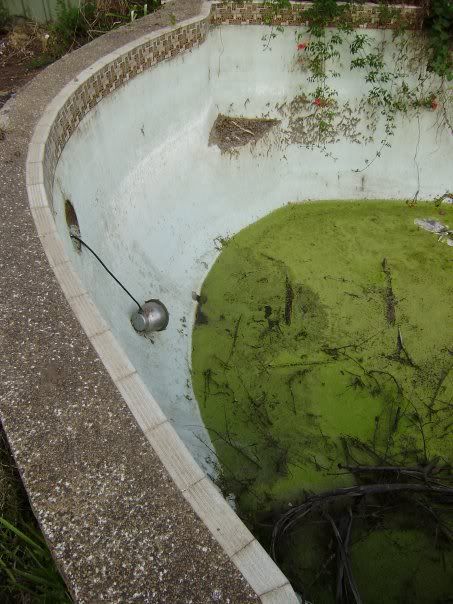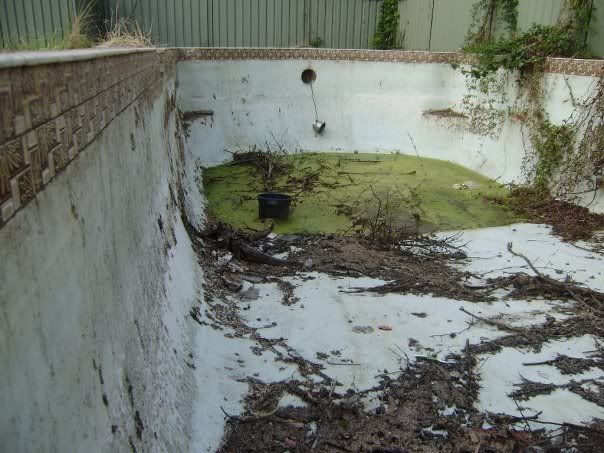 groomed and manicured. note the good ole light hole. No way to grind without going over that.
The three year old with the punk colour coordination is Tenzin and he's CORE!
feeling out the tranny
I was stoked enough to grind over the light
but some German bloke called Andreas did it better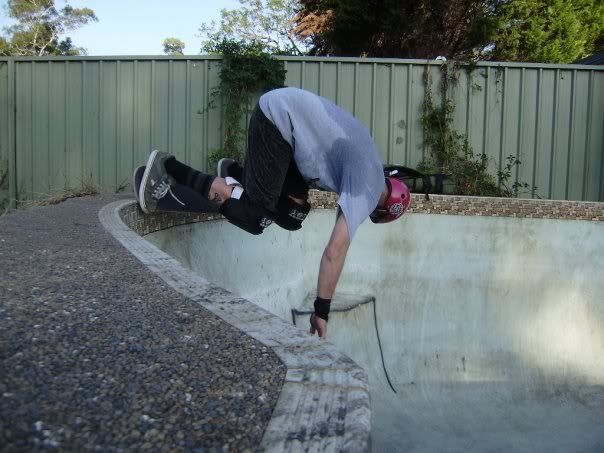 another bloke of German descent called Nick van Hoven got the frontside
OMA vet rider Scott Spring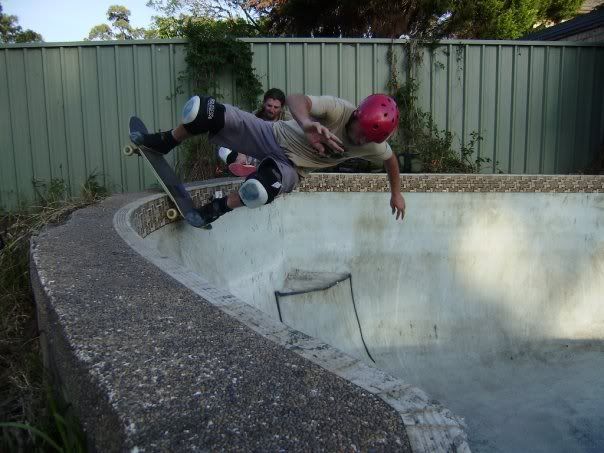 gotta get back once before I leave and taste that coping frontside. aaaaaaaaaaaaaaaaargh