Went to Newquay with the gf last weekend to stay with a friend, so we did what you do in Newqs - spent Sunday afternoon having a surf then had a skate round Pentire Headland car park with the sun setting. The better half even jumped on the board a couple of times and enjoyed it..!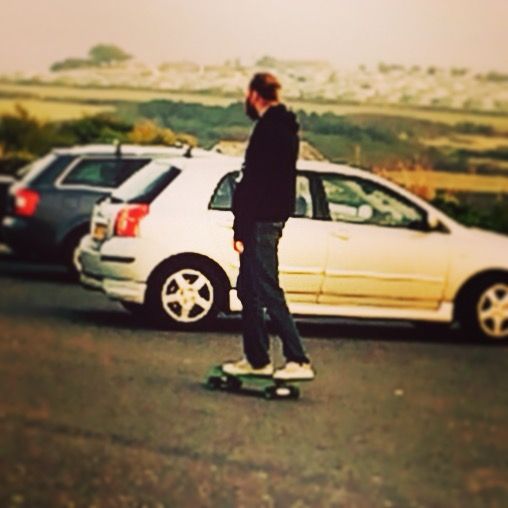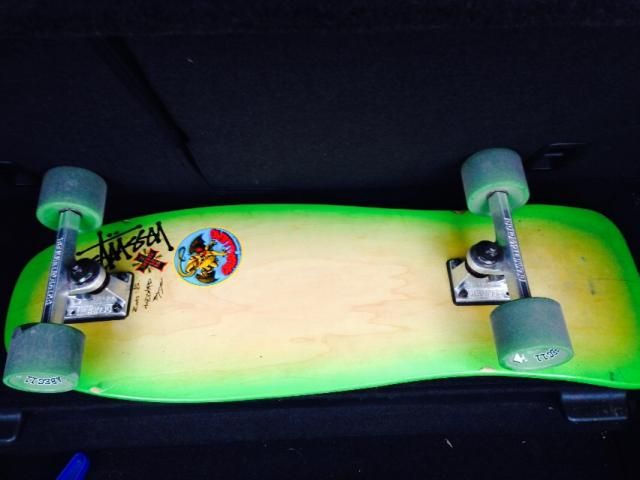 The set up in the photos above and is the 85 Flux Capacitor from Roots Longboard, It's not strictly a longboard but it's wide and oldschool style, with Bennet trucks and 70mm 78A Abec 11 urethane.Got it in August and it's smooth, fairly fast, turns well and rolls really quietly.
Also just picked this up: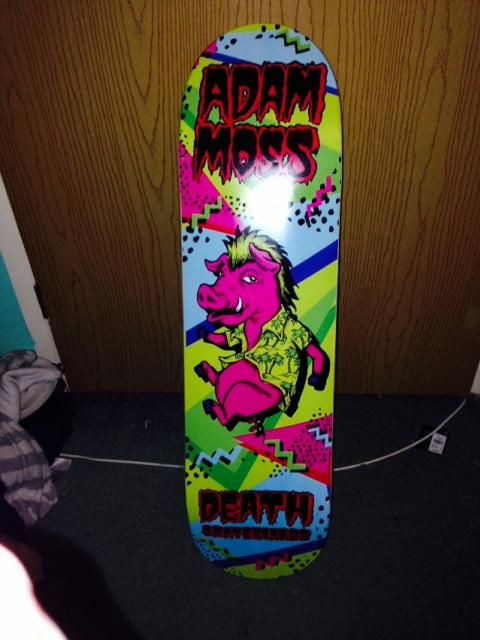 The gf's best mate happens to be Adam Moss's sister so my original plan was to get the deck signed and wall mount it - but it turned up ready gripped so I've decided it's going to get used..!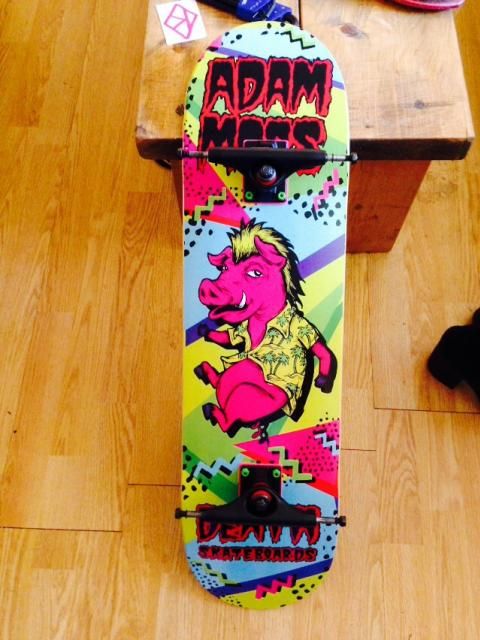 So it's now wearing Enuff trucks in "Covert" black with Krooked riser pads and Craptonite bolts. The intention is to add wheels and bearings on pay day...but I'm not convinced it'll end up being that long tbh..!
Cheers
Stu