Des needs to get a lot of props for this, it is quite some talent imho
The deck is a BDS Out Of Towner I bought 2nd hand and rode but was getting a bit beat up. I asked Des if he'd paint it after seeing his Deckcrafters 'Gorilla' Deck he did for himself. He said he would and the idea to use Mellow Cat art was born. This is the first page of the first ever cartoon of Mellow Cat.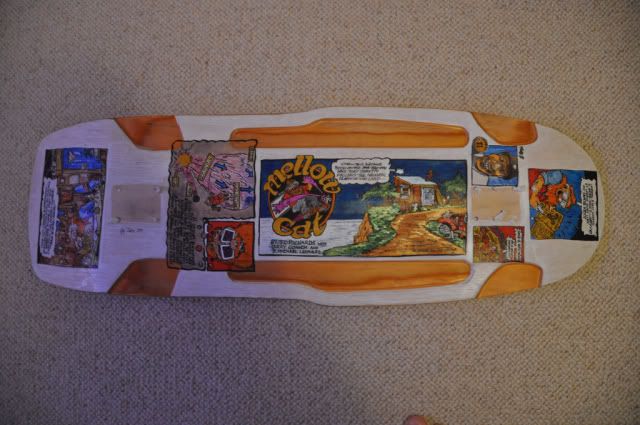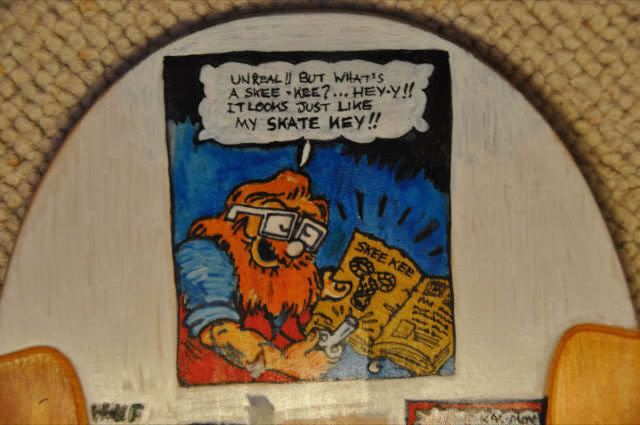 Original 'art'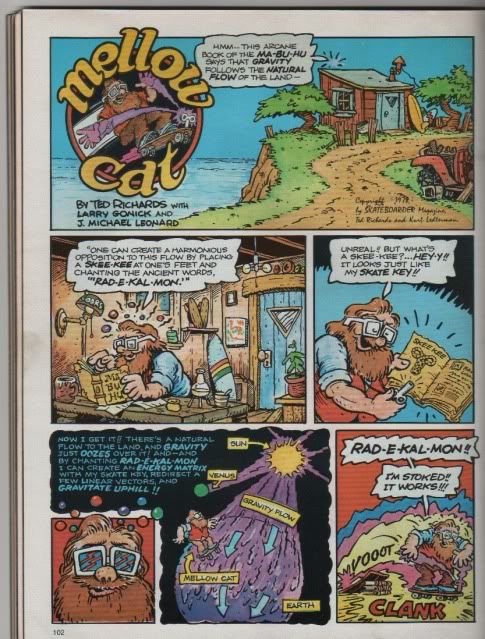 And me in the bottom cell, (note the Rad 11 rating which is from MAS trumps, shame he couldnt have made it a bit higher really
)
RAD.E.KAL.MON indeed!
"My candle burns at both ends; It will not last the night; But ah my foes and oh my friends, It gives a lovely light!"