I skateboard
Posts: 176
Joined: Mon Feb 20, 2012 7:34 pm
Location: The Great North West... Wales, erm
Got this deck here for sale:
It is (was) a deck made by REAL, from their Aces series. I chopped the punk nose of and gave it a new spray job at one point (Got pictures from the process if you want them). It has been skated quite a bit and shows the marks. I leave the grip on, it is still reasonable good.
Dimensions are: 31 3/4"x9", wb: 15" and 15 3/8"
Tail is a bit razored as well:
£15
Also a pair of Indy 169's, stage 10, with some light use to them, come with original Indy bushings (NOT the bones ones in the pic)
SOLD
And these here; cheapo specials, hanger width 5", axle width 7 5/8", got some Tracker bushings in them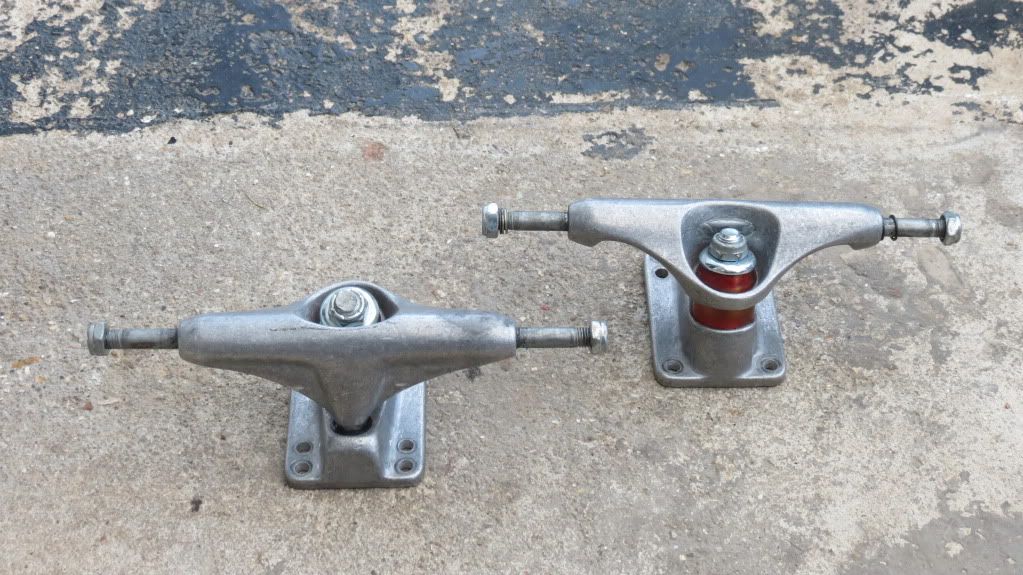 SOLD
Oh yeah, all the trucks come with the right amount of speed rings
Last edited by
Tommy S.
on Thu May 17, 2012 3:00 pm, edited 3 times in total.