Good news for anyone living in or near Hamilton (Ontario). The City of Hamilton is busying working on a new project:
Turner Skatepark
. It's located @ the South Mountain Community Centre (which is also presently under construction).
Here are the blueprints: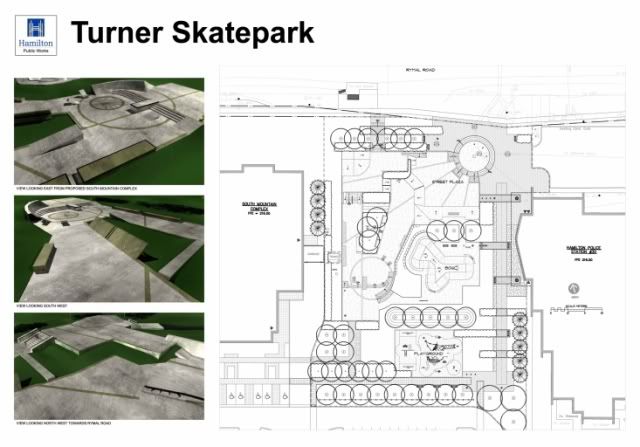 And here is the photographic evidence...looks quite promising: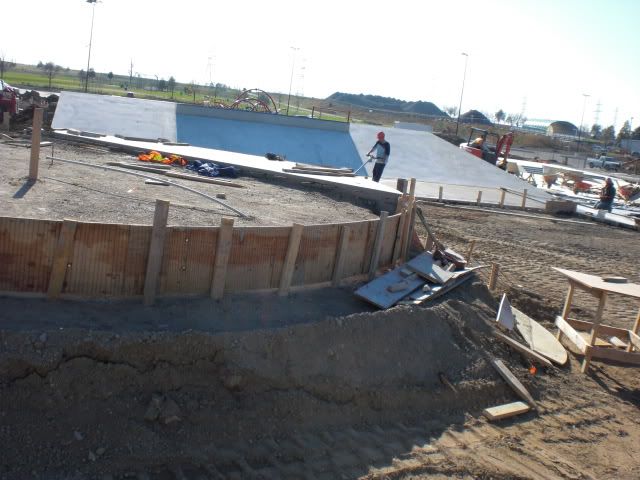 If you're looking for it, the new park on the South side of Rymal Road, just West of Upper Wellington (beside the police station).
MP