Plaza @ The Forks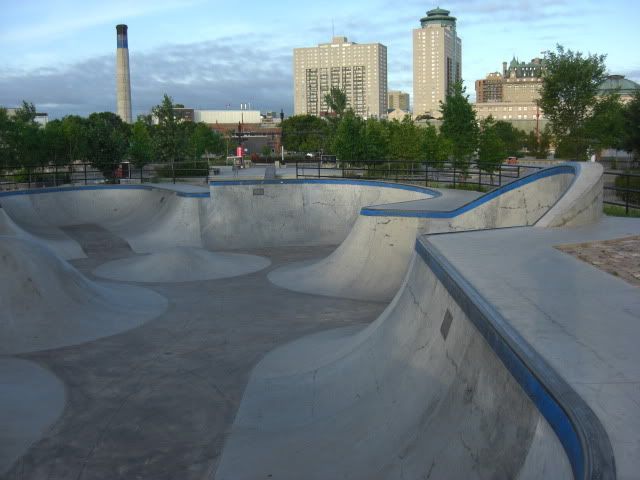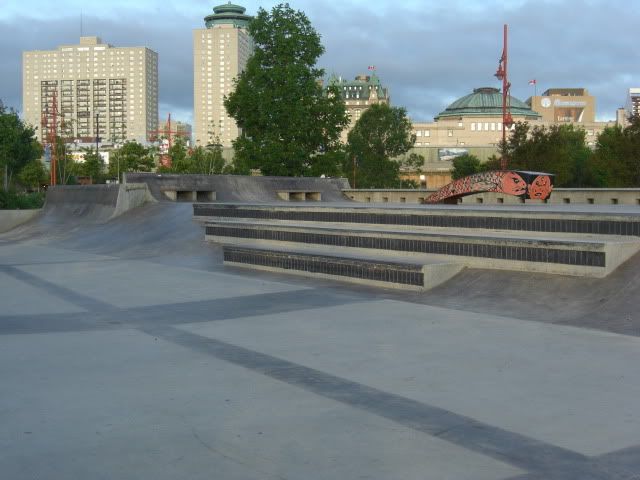 Location: Downtown Winnipeg, directly across from the train station...this is on the East side of Main Street @ York Avenue.
Features: Large multi-transitioned bowl & massive street section (stairs, rails, boxes, etc).
Worth checking out? Yes. If you're in Winnipeg, this is the place to go.